I'VE BEEN CLORED
The expression "I've been Clored" is one I coined after taking part in the Discover Programme run by Clore Social Leadership.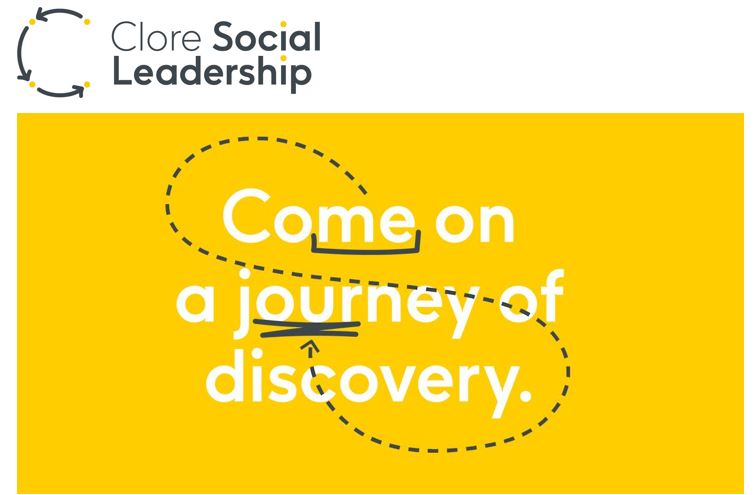 I've been engaged in leadership development in both the with profit and non-external profit sector for nearly 60 years and this is the best personal and most intensive individual short course I have experienced in that time; most definitely the best value for money.
All other leadership education development courses, particularly in the credit union sector, fill you with 'stuff' and 'process. Sadly, it doesn't appear there are any other courses around that will help you self-reflect so you learn to become a better leader.
Apprentice leaders need to be conditioned and serviced individually through a learning process that is fit for purpose. This is what Clore Social Leadership's Discover can help with. The programme is a four-week online introduction to social leadership which can help you gain clear insight into who you are as a leader, where your strengths lie and how you might develop going forward.
This course is a great first step or refresh for anyone working for social change who is looking to develop themselves as leaders in order to transform their organisations, communities and the world around them
Venue: you can access the course online from anywhere (i.e your actual place of work or from home) through sequential tutorials and interactive live classrooms of one hour duration during lunch or tea.
Duration: one month
Self-study: a lot and as long as you wish to make it.
Homework: plenty and as much as you wish to put in.
Feedback: as much as you want or are prepared to contribute to the efforts of other attendees on the course.
Time commitment: it's different from person to person, but it's recommended you allocate 2-4 hours a week. As with most things, the more you immerse yourself in the programme, the more you'll get out of it.
Communication: you can stay in touch with Clore Social and the other programme participants throughout the programme on Slack, an online messaging system open to programme participants only.
Based on my experience as a graduate, though it is possible to do so, missing a tutorial or working session is not recommended.
It should be noted there is no commercial agreement or other arrangements in place between Clore Social Leadership and the ICULD&E Foundation/charitable Company.
For more information or to sign-up now, you can visit this page or contact Clore Social Leadership at discover@cloresocialleadership.org.uk